Dear fellow bloggers,
I have a very exciting announcement... I am going to be the new host of the fabulous #PointShoot linky!
Photographs have become a large part of my blog and I love making photo stories from my days out, our adventures, trips to the beach or forest, special days etc and I know that many other bloggers do too! I have always joined in with #PointShoot since the beginning when it was hosted by the amazing
Aby from You Baby Me Mummy
with
Em from Snowing indoors
and I was over the moon when Aby asked me to take over!
A photograph is the pause button of life.
Do you love making photos of your family? Do you like to record the everyday memories you are making? Then this could be the linky for you. I would love you to come and share your photo story posts with me.
I will begin as host on Tuesday 21st March and I hope you will join me!
We are open from
Tuesday
6 a.m.
until Monday 6
a.m. so there is plenty of time to link up.) You can share your days out snaps or any fun, special, touching moments from your week. It can be one photo (including Instagram posts) or a series of shots with words or without.
Link up your weekend pictures!
Rules:
You can link up to 1 post per week! Be sure to paste the Point + Shoot badge on the post you would like to link up
Comment on my post to say hi!
Comment on at least 2 other links – share the love, it is what linky's are all about.
It would also be great if you could share your post and the linky party (using the hashtag #PointShoot) on your social media channels to help grow the community. I will also retweet all your posts via Twitter if you mention me in your tweets! (@animperfectmum)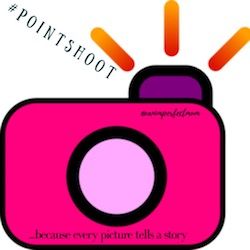 There's a new linky host in town on #PointShoot
Help me spread the word. (Click above to tweet.)